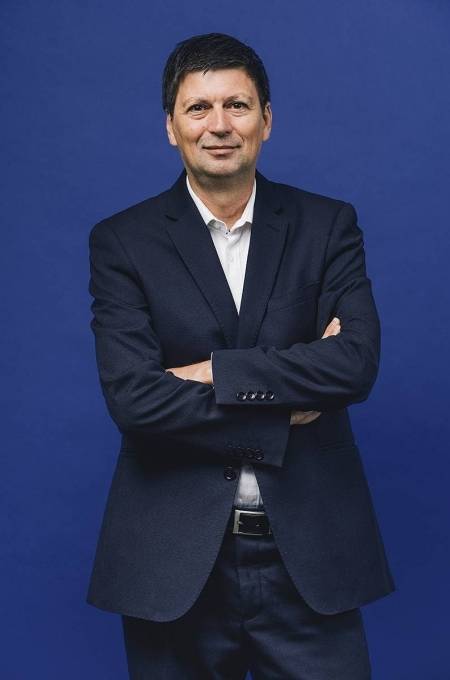 Dr Pere Fullana
Qualifications
Dr Pere Fullana i Palmer holds a PhD in Industrial Engineering (URL) and won a Caja Madrid Award for his thesis. He also has degrees in Industrial Engineering (UAB) and Chemical Engineering (IQS-URL) and in 1988 won an Award for Best Bachelor's Degree Final Project. He continued his academic education by taking postgraduate courses in informatics and business management.
Professional and research activity
Dr Pere Fullana is currently a full professor at ESCI-UPF, where he also serves as director of the UNESCO Chair in Life Cycle and Climate Change ESCI-UPF.
He contributes to several postgraduate educational activities, focused mainly on supervising PhD students. Dr Fullana is also a lecturer for the Master's Degree in Waste Management (UPM) and module coordinator for the Master's Degree in Environmental Management (USJ), as well as teaching sustainability management for the Bachelor's Degree in International Business and Marketing (BDIBM) at ESCI-UPF.
His international focus led him to chair the Europe LCA Steering Committee at the Society of Environmental Toxicology and Chemistry (SETAC) and he was the first LCA member on its Europe Council. For many years, he played a key role as the Spanish delegate on ISO and CEN environmental standardisation committees. He was actively involved with the UNEP-SETAC Life Cycle Initiative from its early days. Dr Fullana also helped develop GHG Protocols for Scope 3 and Product emissions and is currently a member of the Union for the Mediterranean (UfM) Climate Change Expert Group.
In 2009 he was awarded the Best Scientific Contribution Award by the International Society for Industrial Ecology at the 4th International Conference on Life Cycle Management (LCM2009). In 2008 the UNESCO Chair in Life Cycle and Climate Change ESCI-UPF received an Environment Award for Research, Development and Design of Innovation Projects Aimed at Mitigating Climate Change, awarded by the Catalan Ministry of the Environment and Housing, for its ECOTOY project on ecodesign for electrical and electronic devices in the toy industry. The Chair was also shortlisted for the European Commission's Europe INNOVA Award in the same year. In 2013 it received a Mention of Energy Excellence from the Catalan Government, and in 2018 it received the Most Relevant Scientific Contribution Award at the RECUWASTE Conference for its LIFE+ Zero Cabin Waste Project, as well as Best Student Oral Presentation Award and the Best Student Poster Award at the 2018 LCA Food conference at Bangkok, Thailand.