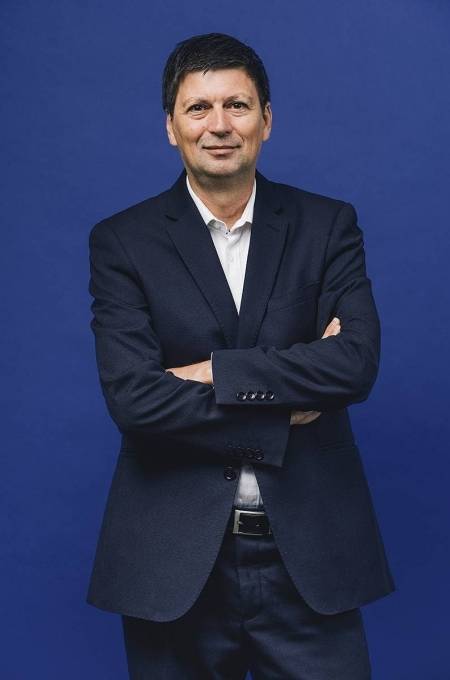 Dr Pere Fullana
Formación académica
Doctor en Ingeniería Industrial (URL) –Premio Caja Madrid– y grado en Ingeniería Industrial (UAB) e Ingeniería Química (IQS-URL) –Premio al Mejor Proyecto Final de licenciatura (BDFP, por sus siglas en inglés), 1988–. Además, ha complementado su formación académica con estudios de posgrado en Informática y Gestión Empresarial.
Actividad profesional e investigadora
Actualmente, es catedrático de ESCI-UPF, donde también ostenta la dirección de la Cátedra UNESCO de Ciclo de Vida y Cambio Climático ESCI-UPF.
Contribuye a varias actividades educativas de posgrado, principalmente enfocadas a la supervisión de estudiantes de doctorado. Asimismo, el Dr. Fullana es profesor del Máster en Gestión de Residuos (UPM) y coordinador de módulos en el Máster en Gestión Ambiental (USJ). Finalmente, a nivel de grado, también imparte la asignatura Gestión de la sostenibilidad en el Grado en Negocios y Marketing Internacionales (GMNI) de ESCI-UPF.
Su enfoque internacional le ha llevado a presidir el Comité Directivo SETAC Europe LCA y a ser el primer miembro LCA (Life Cycle Assessment) del Consejo Europeo de la Sociedad de Toxicología Ambiental y Química (Society of Environmental Toxicology and Chemistry, SETAC). Durante muchos años ha sido delegado español activo de los comités de normalización ambiental ISO y CEN. También ha participado desde sus inicios en la UNEP/SETAC Life Cycle Initiative: la Iniciativa del Ciclo de Vida del Programa de las Naciones Unidas para el Medio Ambiente (PNUMA; United Nations Environment Programme, UNEP) y la SETAC. El Dr. Fullana también ha participado en el desarrollo del Protocolo de Gases de Efecto Invernadero (GHG Protocol) para el cálculo de las emisiones en toda la cadena de valor (Scope 3) y producto y actualmente es miembro del Grupo de Expertos sobre Cambio Climático de la Unión para el Mediterráneo (Union for the Mediterranean, UfM).
En 2009, fue galardonado con el Premio a la Mejor Contribución Científica por la Sociedad Internacional de Ecología Industrial en la IV Conferencia Internacional sobre Gestión del Ciclo de Vida, LCM2009. En 2008, la Cátedra fue galardonada con el "Premi Medi Ambient 2008 a projectes de recerca, desenvolupament i innovació encaminats a la mitigació del canvi climàtic" (Premio Medio Ambiente 2008 a proyectos de investigación, desarrollo e innovación destinados a la mitigación del cambio climático), otorgado por el Departamento de Medio Ambiente y Vivienda de la Generalitat de Catalunya, por el Proyecto ECOTOY - ECOdesign in the TOY sector with electrical and electronic devices. Asimismo, la Cátedra fue reconocida como finalista del Premio Europe INNOVA 2008 de la Comisión Europea. En 2013, recibió una Mención a la Excelencia Energética por parte de la Generalitat de Catalunya. Y, en 2018 recibió el Premio a la Contribución Científica más relevante en el Congreso de RECUWASTE para el proyecto LIFE Zero Cabin Waste, además del Premio a la Mejor Presentación Oral y el Premio al Mejor Póster de Estudiantes de la conferencia LCA Food 2018, celebrada en Bangkok, Tailandia.
Publicaciones seleccionadas